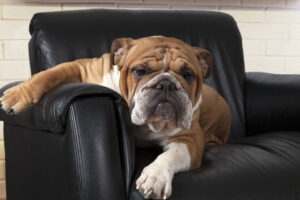 It's difficult being a dog owner with an extremely busy schedule. The most important thing you can do is to not ignore your English Bulldog. If you're having an overly busy day, you may need to think about researching trustworthy and reputable doggy daycare centers. We understand it could be a difficult decision to leave your English Bulldog behind, but sometimes it is the right choice.
Here are some tips on choosing the proper doggy daycare for your English Bulldog:
Make Sure You Understand Your Dog's Behavior
Not every dog will be comfortable being placed into a daycare for some hours of the day. This is why you have to understand your bulldog's behavior. You have to make sure your dog is comfortable being around other dogs and people when you're not around. It's also beneficial for you to make sure that your dog does not develop anxiety without you around. This could cause problems with your dog and other dogs' safety.
Do Your Research, and Make the Best Decision
When deciding on the right daycare to bring your bulldog to, it's essential that you conduct plenty of research before choosing. One of the best things you can do is find someone close to you or someone you trust that can vouch for a specific doggy daycare.
If you're still hesitant on bringing your English Bulldog to a doggy daycare for a day or two, then it may be a better option for you and your dog to have a trusted friend or family member watch your bulldog while you're gone.
At Cedar Lane Bulldogs, we take pride in our English Bulldogs, and we want to make sure that we deliver the best English Bulldog to you and your family. If you're looking for your next addition to your family, Contact Cedar Lane Bulldogs at 405-550-4339 today or visit us online for more information!